Tips for beautiful skin from the lemon, tomatoes, potatoes
Lemon, tomatoes and potatoes are the most easily available natural ingredients that enhance the beauty of your skin up to a great extent.
Special features of Lemon
Lemons are packed with various nutrients and vitamins naturally. It is used as a Skin brightener because of the richness in citric acid & vitamin C, so they help lighten & brighten your skin while applied over time.  As we know, vitamin C is a good antioxidant for counteracting on free radicals and allowing collagen generation. That means it can help fade dark spots, age spots or a fake tan. Keep in mind to wear SPF while applying lemon juice on your skin, as the citrus fruit enable your skin more careful to UV rays. Lemon can be used as the shine eliminator by eliminating excess oil.
Let's have some natural products created from Lemon and other products.
Lemon Juice with Coconut water
Stir the coconut water with lemon juice by taking a few drops from each product.  Your skin will be hydrated by the coconut and will be clear and brightened by the Lemon. Hence, the moisture of the skin will be clarified.
Lemon for Elbow & Knee bleaching
If the skin in your elbows and knee region looks dark, you can massage them with a half piece of a lemon and the skin will be dazzled now with fair glow.
Lemon as Antibacterial Product
It is true that lemons are very effective natural antibacterial that can help treat Blackhead or acne. Just chunk a lemon, and crush the juice over your face. Your blackheads or acne will start to disappear before you feel it.
Lemon with Tea tree oil and Distilled water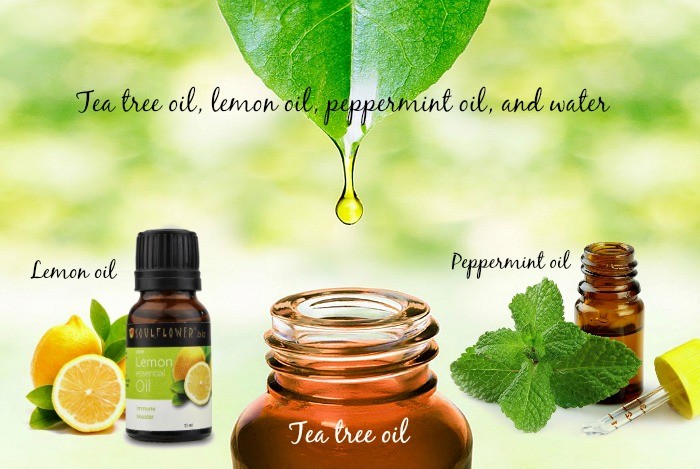 Get mixed a couple of drops of lemon and tea tree oil with 4 to 5 ounces of distilled water.  Use the toner or cotton pad to cleanse the problematic skin through a mixed solution of Lemon, oil and distilled water.
Lemon for Lip exfoliation
Before going to bed, your Lip should be washed off with Lemon to remove dead skin cells to keep it dried.  If you already redden lips, then no need to apply this.
DIY remedies for skin with Tomatoes
Tomatoes contain many nutrients, so it's not only nutritious as a food but can also be implemented in natural remedies to cure various skin issues. It's easily consumable at a reasonable price and thus can be included as an attainable option over costly, beauty products. Tomatoes carry maximum lycopene which has an excellent impact on the skin treatment. Tomatoes are useful to the skin by adding tomato and eating tomato items in the diet. Unlike Lemon, Tomatoes are citrus fruits and contain vitamin A or C and antioxidants.
Tomatoes allow skin to take more oxygen
The tomatoes enable the skin to get in more oxygen, which slows down the speeds of aging by restricting the evolution of crumple. They are useful in lightening the complexion of skin and in diminishing sun tan spots caused by the UV rays of the sun. Normal rub of tomato juice on the skin performs nicely. It can be arranged without any more expenses.
Tomatoes for curing Acne and pimples
The tomato can be used for the cleansing & shrinking skin to cure Acne and pimple. Tomatoes are applied as the exfoliating scrubs for the face. Make the fresh tomato into two pieces. Sink the single piece of tomato in the sugar bowl and now massage the tomato pieces on your face to make natural exfoliate of it. The dead cells from the face will be removed out and the skin glows.
More uses of Tomatoes
2 spoon Tomato Juice & 2 spoon honey for glowing of face.
2 spoon Tomato juice & 2spoon cucumber juice for cleansing of oily skin.
Lemon Juice and Tomato are right solutions to treat sun tanned area.
Sandalwood powder, tomato and lemon juice are mixed together and applied to skin to bring shine on it.
Buttermilk and tomato juice applied together make a suitable natural remedy to coo, cure & glow the sun burnt area of skin.
Mixture of Banana & Tomato is applied on the skin to make it more bouncy and youthful.
Use of Potatoes for beautiful skin
Potatoes are not only used as the food source, and also have a major role to play in skincare as well. As discussed earlier, the potatoes contain enough vitamin C that is crucial for skin health. Some important uses of Potatoes are given below.
Potatoes are used for removal of dark circle around the eyes and hence, known as a natural eye brightener.
The potato juice is used for treatment of wrinkles or aging or black spot on your face. So it glows and softens the skin.
The cold potato juice helps in removal of the Facial Blemishes to improve your public appearance.
The pieces of cold potatoes can be kept in Sun burnt areas of the skin to recover it.
The paste of raw potatoes or a mixture of Lemon & Potatoes is used to make the skin of the face more lightening and beautiful.
Apply mixture of smashed potato with curd on face and wash it off after 15 minutes to hydrate and make your skin smooth.