Makeup tips and techniques for acne-prone skin
Treating acne and taking care of acne-prone skin can become quite challenging. This is because it needs time and effort to get rid of acne while making sure that breakouts won't happen again.
A healthy lifestyle and facial regimen are key to beautiful skin that is acne free. However, this does not mean that having acne and an acne-prone skin means that you can no longer use makeup.
Using makeup can boost a woman's confidence. This is also the same for women who have acne and pimples. Having acne does not mean you should stop using makeup. It is important to know the tips and techniques that you can follow when using makeup for acne-prone skin.
Here are some of the simple tips and techniques that you must follow when using makeup:
Wash and clean your face
The first step in using makeup for acne-prone skin is by making sure that you have a clean palette. This means that you should cleanse your face properly before applying any product or makeup.
Cleansing your face will ensure that you are not piling anything on top of dirt that is already on your face. Failure to do so will cause acne breakout.
Read more : Best face wash for acne prone skin
Use dermatologist recommended concealer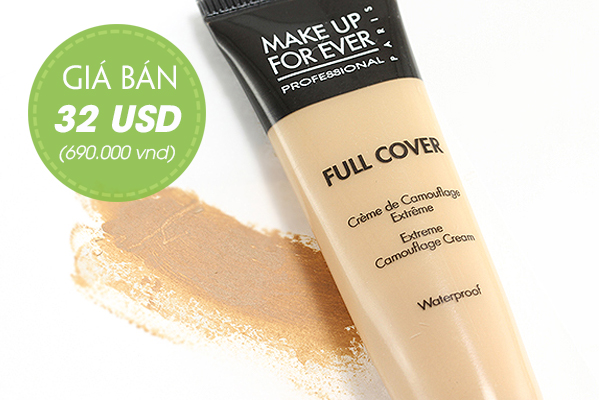 The common thing people who have acne do is apply concealer on their acne to hide it. However, piling on a huge amount of concealer may further aggravate your skin's condition.
Use a concealer that has salicylic acid which helps clear breakouts while effectively hiding your blemishes.
Don't apply too much
We all have the tendency to pile on makeup to cover spots and blemishes caused by acne and pimples. This is a big no-no!
Piling on a thick layer of makeup or foundation can worsen your acne since you are not letting it "breathe". Acne prone skin will also have the tendency to have acne breakouts when piling on makeup since the pores can become easily clogged. To avoid this, look for makeup that is lightweight and gentle on the skin when applied.
Use moisturizers
As we have discussed in another article in this blog read more, acne-prone skin and oily skin still need moisture. Skipping on moisturizers when you have acne can even cause skin flaking and dryness that can further aggravate acne.
Furthermore, if you are using prescription products, active ingredients like benzoyl peroxide may cause dryness. Using moisturizer daily will ensure that your skin will still remain hydrated.
Look for makeup that has natural ingredients
If you have acne or acne prone skin, putting on makeup with harmful chemicals can further aggravate your condition. Most products and cosmetics found in stores contain harsh chemicals and toxins that can irritate the skin and worsen acne.
Look for a makeup and makeup brand that uses natural ingredients that won't irritate the skin. These products may cost more than other makeup brands but the effect will be worth it.
Use color corrector
Instead of piling on layers upon layers of foundation and concealer that can weigh down your skin, try using a color corrector. Skin discoloration and acne scars are effectively lightened and covered up by this type of makeup.
Orange shades of color correctors are great for hiding the appearance of acne scars with just little application.
Apply your prescription products first
Your prescription products are prescribed by your dermatologist as the primary product that you should use to treat your acne. This means that these should be applied first before anything else to enable your skin to absorb them better.
When using makeup, make sure that the prescription products that you applied have been absorbed by your skin properly for at least ten minutes.
Make sure to remove makeup before sleeping
One of the greatest mistakes people commit is by forgetting to remove their makeup before hitting the sack. Even for people without acne prone skin, failing to remove makeup can cause acne breakouts because of the dirt buildup.
Make sure to wash your face and cleanse gently to remove oil and dirt that has been piled up on your skin throughout the day.
By following these simple tips and techniques in using makeup for acne-prone skin, you will feel beautiful without using too much. It is important to know that you should use makeup to emphasize your great points and not for simply hiding your acne.